Welcome!
Kids need to use their imagination and toys, games and activities to spark their creativity and play interaction is just what they need. At Kids Playtime Fun, there are no video games here, just imaginative, constructive and interactive toys, playhouses, swing sets and more to help kids just be kids.
We have collected great products from several different quality vendors, so take your time to browse the store and get some great ideas. When you are ready to purchase, you will be taken to the main vendor where your purchase is safe and secure.
Welcome to our store!

Categories
Narrow your product search by choosing a category below.
Random Products
Not sure what to get? Here are a few random products.
Backyard Swing Sets
Modular and easily expandable cube play system provides children a great avenue have fun and strengthen their early childhood development. Modular system made of rugged plastic to withstand years of use indoors or outdoors.
The Backyard Obstacle Challenge is perfect for rentals and Indoor Centers with limited space. With features like blower tubes and exit gates on both sides of the unit it is versatile and easy to set up.
Thousands of balls create a rainbow sea of fun encouraging and rewarding movement exploration. All walls and edges are safely padded and constructed with gymnastic mat quality cross-link polyethylente. Includes 9000 balls.
Outdoor Playhouses
Little Cottage 10 x 16 Grand Portico Mansion Wood Playhouse
Little Cottage Sara Victorian 10 x 18 Mansion Wood Playhouse
Laurens Cottage Playhouse
Rocking Animals
Your little girl will fall in love with the precious Rock-A-My-Baby Rocking Horse. This rocking horse is a classic design with enchanting heart and teardrop cutouts. Side rails will help keep your child in the saddle and a tall backrest will let her rock away comfortably and securely. A boxed-in area behind the seat allows your daughter to take her favorite doll or stuffed animal for a ride. At such an impressionable time young children are attracted to shapes and colors and this rocking horse features soft colors and gentle curves that will capture and stimulate their imagination. With an enduring hardwood construction this horse can remain in your family as an heirloom for generations. Place your order for this instant classic that will rock its way straight into her heart!
About Tek Nek Toys Tek Nek Toys believes in the power of playtime! From their home in Southlake, Texas, they've been developing unique, multifunctional toys designed to stimulate creativity and encourage interaction since 1997. Tek Nek Toys arms parents with products that provide learning and growth opportunities in order to maximize their children's playtime. They understand that toys should not only be fun, but also a way for children to expand their imaginations, coordination and social skills. Tek Nek Toys is best known for developing innovative toys that are built to last … even in the playroom.
About Wonderworld by Smart GearAs a strong advocate of protecting the environment, Wonderworld insists on using only rubber-wood that is a replenishable source that's widely accepted throughout the world as an environmentally-friendly material. Rubber-wood is a by-product from the culling of rubber trees in excess of 25 years of age that can no longer produce latex for commercial application and need to be replanted. This means, not only is deforestation avoided, but every part of the tree is used to its fullest. Wonderworld strictly adheres to their policy of only non-toxic colors and lacquers on their toys. Wonderworld uses only water-based wood paint for their wooden toys. This minimizes child exposure to chemicals, use of underground fossil fuel, CO2 emission, and chemical waste released into the environment.
Battery Powered Riders
The Currie eZIP 1000 Electric Scooter is built for the young and adventurous. It has a deck for standing as well as a removable seat for long rides. With a top speed of 15 miles per hour as well as powerful rear and front disc brakes, you will be safe as you kick up the dust in your path. The front suspension fork of this black electric scooter offers a smooth ride. The EV rated advanced battery offers plenty of power to travel short distances. It comes with foldable handles, so you can easily store it in a car's trunk. The lightweight battery scooter has a sleek, cool design you'll love to show off to your friends and family. It also features low-profile Street Slick tires and charger port in the frame console. With a weight capacity of 260 pounds, the Currie eZIP 1000 Electric Scooter is ideal for ages 13 and older.
Mold your little outdoors-aficionado with the Peg Perego Polaris Sportsman XP850 Battery Powered Riding Toy. This miniature all terrain vehicle is the perfect little vehicle to take to the trails, with a 24-volt rechargeable battery, rugged shock-absorbing suspension, go-anywhere tires, variable speed accelerator, and two speeds: 3.5MPH or 7MPH. A flip-up backrest allows room for a friend, and the front and back luggage racks offer room for outdoor essentialsAbout Peg PeregoAfter the birth of his infant son in 1949, Giuseppe Perego was unhappy with the minimal selection of juvenile products and decided to design his own baby carriage. His wife added beautiful, functional fabrics, and the overall aesthetics caught the attention of other parents in the Peregos' small Italian neighborhood. They were inundated with requests by neighbors for carriages of their own, and Peg Perego was born. Before long, the company introduced high chairs, strollers, and other juvenile products. With each new product, the family commitment to quality continued. Always thinking forward, Peg Perego has never rested on past products or designs; it continues to stay current with parents' changing needs and new research that highlights the health and safety of infants and juveniles.
You may not think your kids are ready for their own Benz but it's time they get accustomed to the finer things. The Kid Motorz Black Mercedes Benz G55 AMG Battery Powered Riding Toy just might be the introduction to fine engineering that they need to provide the inspiration to go out and earn themselves a living one day. The interior is as luxurious as the real thing save the leather power windows and a few other things. It is MP3 compatible in case you were thinking we were joking. There is also a cup holder real side mirrors windshield wipers and decorative headlights. The chrome hubcaps and details are the cherry on top of this exquisite luxury riding toy. Charges in 8 to 10 hours for one hour of operation. About National ProductsAs recognized by peers National Products company is both a reputable and reliable working partner as well as supplier in the toy and ride-on industry. Most importantly not just children have fun with National Products ride-on products; parents also appreciate the detailed life-like quality and safety of the innovative designs. National meets or exceeds all safety/quality control government guidelines.
Inflatable Bounce Houses
The Backyard Obstacle Challenge is perfect for rentals and Indoor Centers with limited space. With features like blower tubes and exit gates on both sides of the unit it is versatile and easy to set up.
This race course inflates in minutes and provides a safe barrier for go-karts, rc cars and other 4 wheeled fun!
The 4 in 1 Sports Combo is easy to handle has terrific play value and has a great bounce area. This is a great unit for your rental business Church or just to own with a few friends or neighbors. Made of heavy duty commercial grade 18oz reinforced PVC Tarpaulin material.
Outdoor Games
With the Galaxy Titanium Side-by-Side Double Court Competition Volleyball Set there's no need for anyone to sit out. Keep practice games and tournaments full of constant ongoing action thanks to this superior set-up that includes two side-by-side nets and court areas built into one convenient unit. The Galaxy features superior performance combined with total portability thanks to 3.5-inch diameter uprights made from 100% titanium alloy. Used in everything from bicycle frames to golf clubs from submarines to airplanes titanium has long been known for its strength and portability; it's said to be as strong as steel and as light as aluminum. In other words with the Galaxy you'll feel comfortable while you're playing and while you're transporting the system! The Galaxy features a wormgear crank net tensioner and telescoping pistons which are spring-loaded for simple easy net height adjustment from 78 to 98 inches. There are two winch posts and one center stationary post. The included net is a knotless competition-calibre Kevlar net that stands up to rough play. Also included are padded rope covers chain net height gauge and upright padding in your choice of colors. For even more convenience choose a Galaxy system with floor sockets which install into the floor and let you simply drop the uprights in place: no lifting required. This system is covered by a lifetime limited warranty and meets all NCAA NHSF and USVBA rules and regulations.
About Spalding Founded by Boston Red Stockings pitcher A.G. Spalding in 1876, Spalding has been developing innovative products ever since. From creating the first American football, to producing the first basketball for Dr. James Naismith, to their latest advances in INFUSION technology (balls with built-in pumps), Spalding has been on the cutting edge of the sporting goods industry for well over a century. True to A.G. Spalding's vision, the company has delivered quality goods that reflect a commitment to workmanship in every finished product, every step of the way.
The Spalding AAI VS300 Elite Aluminum Volleyball System is professional-grade. This volleyball system is made of extruded aluminum and comes in a variety of powder-coated finish options that can take a beating game after game and look good for years. It features spring-loaded silver plate pistons that make adjustments easy, comes with a nylon leader strap to get the net set up in a flash, and has an adjustable height gear winch.
RC SK8 XLR8 400 electric skateboard features a concaved-kick-tailed, classic skateboard shape that's outstanding for cruising, slashing and carving. 36 volt removable battery pack & charger. The environmentally-friendly electric power engages a quiet belt driven motor. Electric Skateboarding is both an exciting sport as well as it's perfect for transportation on short distance commutes. Runs like a Ferrari, built like a tank. It's a formula car for your feet! This model is optimized for riders 160 to 225 lbs.
If you try very hard you can smell all the imaginary good eats that will come out of this play kitchen. With all appliances and accessories captured within one unit the kitchen is easy to move and easy to keep clean. Kids love the possibilities which might include more than cooking and cleaning up. They are likely to set it up as a store a library or a laboratory. This multi-purpose kitchen is made of sturdy hardwood plywood with a light-safe kid-safe glossy finish and realistic handles and other details. Includes continuous Pinch-Me-Not™ hinges. Dishes aren't included but kids are good at imagining those along with endless gourmet dishes. Mmmm mmmmm good!About Wood Designs Healthy Early Learning FurnitureWith more than half a decade of experience manufacturing for the school and early learning industries Denny and Debbie Gosney began Wood Designs to create youth furniture that enriches the development of young children's lives. The company uses the finest quality materials and every product is inspected before it arrives in the hands of its young customers. Wood Designs' highly skilled craftspeople use their experience to make premium safe quality furniture designed with kids in mind. In 2008 Wood Designs introduced a new line of furniture that offers the safest strongest most environmentally friendly products available for classroom use. Safety features include recessed backs and extra depth for stability rounded edges Tip-Me-Not doors that go all the way to the floor so it's more difficult for children to pull over the furniture and Pinch-Me-Not continuous hinges that help prevent pinched fingers. All Wood Designs furniture receives a triple coat of Healthy Kids Tuff-Gloss™ the company's GREENGUARD certified UV finish - tough durable stain and chemical resistant and easy to clean. Furniture is constructed with a strong (and beautiful) mortise glue and steel pin assembly method. Wood Designs assembly is many times stronger than furniture assembled with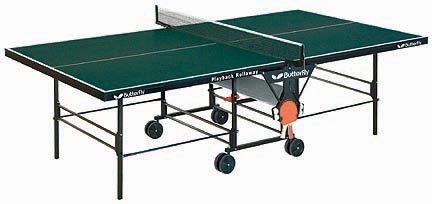 An economical choice ideal for schools, recreation centers, sports clubs or heavy-duty home use. Combines a durable steel frame with a beautiful wood finish to ensure years of enjoyable play. The legs are indented from the ends and sides of the table for unhindered footwork. Two safety levers on each table side provide an effective child safety feature. Designed so players can fold-up table into playback or storage position without removing the net. Top/Rail: 3/4 wood top with 1 1/2 steel rail Legs: 1 square steel Safety Feature: Locking lever and safety beam Wheels: 5 double Accessory Holder: Ball and racket holder Net Set: Perfect II net set Weight: 190 lbs. 3 year warranty Made in Germany Folded down size (table and net brackets): L 108 x W 60 x H 30 Folded up size (table only): L 68 x W 24 1/2 x H 73 1/2 Freight charges apply and will be calculated when you check out. Freight items can take 1 - 2 weeks for delivery. To order this table in blue, click here. You may also be interested in Table Tennis Balls .
Bouquet Girls RockerThis special little rocker will be sure to make your little one love having a chair of her own to rock in watch tv or pretend to read to her own favorite toys. The pink and white stripes and flower pattern make a lovely additon to any room. Made of solid wood you'll know it's sturdy enough to withstand a toddlers use. Enjoy watching the look on her face when she sees her own new rocking chair for the first time.
RC SK8 XLR8 150 electric skateboard is perfect for lighter riders up to 145 lbs. It features a concave, kick-tail shape that takes its cue from progressive skateboarding. This model offers the most effortless turning imaginable, so you'll be ripping it up in no time! Electric skateboarding is more than just an exciting new sport, it's also perfect for personal transportation on short distance commutes.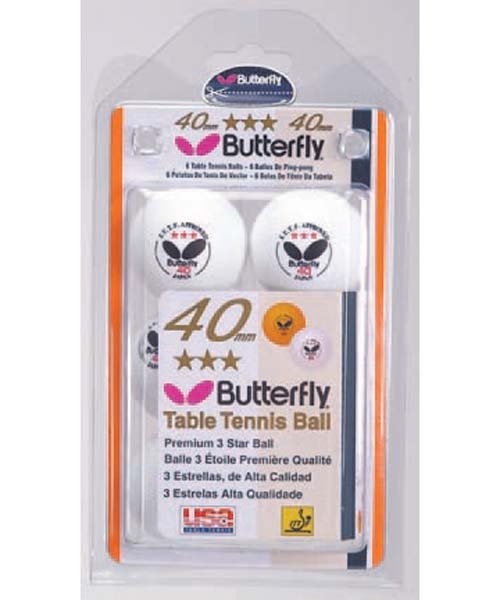 Official ball of the 2009 World Championships and the ITTF Global Junior Program through 2012. An ITTF approved 3-Star ball is the highest rating a ball can receive. Such balls are used at the Olympic Games, World Championships and other international events. To order these balls in orange, click here.
This Peg-Perego John Deere Battery Powered Ground Force Tractor with Trailer just might be the ticket to getting your youngster to love doing yard work. And why not? With a 12-volt motor two speeds (2.5 and 4.5 mph) reverse a working FM radio and adjustable flip up armrests we assume they'll be riding it all the time. It won't be too hard to throw a light load in the back and instruct your little boy or girl to please move it across the yard. Shortly thereafter you'll have them riding the real thing moving real loads and they'll be loving it. In the mean time this 12-volt riding toy will enchant your 3 to 6 year old.About Peg PeregoAfter the birth of his infant son in 1949 Giuseppe Perego was unhappy with the minimal selection of juvenile products and decided to design his own baby carriage. His wife added beautiful functional fabrics and the overall aesthetics caught the attention of other parents in the Peregos' small Italian neighborhood. They were inundated with requests by neighbors for carriages of their own and Peg Perego was born. Before long the company was introducing high chairs strollers and other juvenile products. With each new product the family commitment to quality continued. Always thinking forward Peg Perego has never rested on past products or designs; it continues to stay current with parents' changing needs and new research that highlights the health and safety of infants and juveniles.
The Frame-It-All Two High Square Sandbox has an eco-friendly design with composite plastic timber construction. No worries - this sandbox is splinter-free nontoxic and safe for your entire family. It includes four stacking joint two-packs and eight composite plastic timbers. Measuring 48L x 48W x 12H inches the Frame-It-All Two High Square Sandbox holds up to pounds of sand and will be a welcome addition to your backyard.About Frame It AllMade by Scenery Solutions the Frame It All system is a simply designed durable wrap-around landscaping system. Warp-resistant wood is crafted into easy-to-assemble pieces that come together to create raised flower beds vegetable gardens playground borders landscape edging and more. Since 1987 the professionals behind the Scenery Solutions company have been working to develop products and systems to improve your outdoor space and increase comfort and productivity in the garden. The Frame It All system may be the most versatile solution available when it comes to innovative attractive design elements in your home or yard.
A Hayneedle exclusive the WorldWise Imports Ebony Artistic Tower Set on Black and Maple Wood Veneer Board features a gorgeous thin-framed board made in Spain of black and maple wood veneer with two-inch squares. The chessmen are made in India double-weighted and felted with an elongated artistic tower design.The dark chessmen are made from solid ebony wood - a rare dense strong and heavy hardwood that is difficult to carve therefore only entrusted to the hands of master carvers. Ebony wood varies in color from red to black with a rich variety of dark shades. The light chessmen are made from boxwood a fine-grained hardwood with an ivory appearance and a natural luster. The king stands 4.25 inches tall with a base diameter of 1.5 inches. Board dimensions: 17.3L x 17.3W x 4H inches.WorldWise Imports has created a unique line of chess sets that combine wood boards and men ready for display and sale in presentation boxes. These sets range from moderate to high-end in a variety of sizes and styles. In addition to chess WorldWise Imports carries traditional games such as Go Sudoku Cribbage Mah Jongg party games and a wide variety of home gambling items and accessories.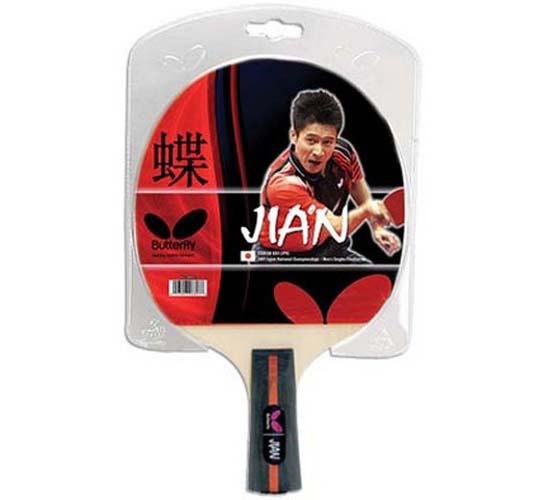 Suitable for play close-to-the-table. Ideal first racket due to its good spin and superb control. The backside is painted black making the racket legal for tournament play. Table tennis is widely popular in Asia. It is as popular as baseball, football and basketball are in North America. Traditionally, most players from Asia hold the racket as if they were writing with a pen, hence the name, penhold. A penhold racket is assembled slightly different than a shakehand racket in the following ways. It features rubber on only one side of the racket as a penhold player will traditionally use the same side of the racket to execute both a forehand as well as a backhand shot. Chinese penhold rackets look similar to the shakehand racket, but with a shorter handle. Japanese style rackets offer a slightly longer handle than a Chinese style handle and will feature cork mounted on top of the handle as well as on the backhand side of the blade for added comfort. A penhold racket is better suited for a penhold style player for the following reasons: Having rubber on only one side of the racket significantly reduces the weight of the racket. There is a gap above the handle where the fingers rest offering a more comfortable grip. The racket head is slightly wider and/or elongated compared to the head of a shakehand racket, offering an even weight distribution. Surface: Inverted Sponge: 1.5mm Addoy Speed: 55 Spin: 35 Control: 100 NOTE:The above item replaces this Butterfly Racket: MKP-8290 Tashika Extend the life of your paddle with the Butterfly Table Tennis Paddle Care Kit. You may also be interested in Table Tennis Balls .
The Arachnid Cricketpro 800 Electronic Arcade Dartboard Package includes the Arachnid Cricketpro 800 Electronic Dartboard and a full-size arcade-style furniture-quality cabinet. This package will instantly upgrade your game room or home bar with true pub-style dart action.The Arachnid CricketPro 800 Electronic Dart Board is the latest from Arachnid. Offering 40 games on a regulation 15.5-inch target area this dartboard does it all. The CricketPro 800 boasts the same Micro-thin segment dividers found in Arachnid's arcade systems which dramatically reduce bounce-outs for true tournament quality play.What sets the CricketPro 800 apart from the CricketPro 750?X/O Cricket Display- Arcade-style display makes cricket scores even easier to readHeckler Option- The Heckler dishes out comical sarcasm for sloppy effort while the Cheerleader offers praise for precision throws and a great game. The more players you have the more everyone will be laughing. This feature can be easily turned off for serious tournament play.Dart Averaging for '01 Games- Now you can record your average dart round just like Arachnid's Tournament Systems. Marks per Round only on 301401501601701801 and 901 gamesIf Cricket is your game the CricketPro 800 offers 7 cricket variations. Score are clearly tracked by an X/O Cricket Display. They are unlit when no marks are on the board and change from / X V as sections of the board are closed.Cricket games include: Quick CricketCricketCut-Throat CricketScram CricketDouble Only CricketLow Ball Cricket Wild Card CricketA handicapping option will level the playing field so even players at different skill levels can go head to head. Turn on the solo player feature for some serious practice time.Dartboard features include: X and O cricket display8 player score display40 Games with 179 optionsOptional 3 level Heckler featureSelectable bullseyeBounce out amend featureSingle in/out double in/out featuresPlay On and ranking featureSolo Play featurePlayer Handicap featur
PLASTIC COATED White and Sand 100 Percent SPLINTER FREE SYSTEM IS TRULY MAINTENANCE FREE LUMBER LARGE 4 FT X 7'6\ FORT AND A 4' X 4' SUNDECK W/CANOPY Lumber is pre-cut, pre-drilled and ready to assemble. Set comes complete with all hardware and easy to follow instructions. Built with Woodguard maintenance free lumber, guaranteed for 10 years. Never have to refinish or paint, Will not chip, crack, rot, peel, or blister. Cleans up easily with water and bio-degradable cleaner like Simple Green. Conforms to ASTM standards for Residential Playground equipment. Set Includes: 10 ft Wave Slide Monkey Bar Climber 2 Swings Glider Rock Wall Climber Fireman's Pole Sand Box UPGRADE to the RAVE SLIDE for only 200 dollars extra!! Comprehensive assembly manual with easy to follow step by step instructions. For residential use only, all commercial uses will void the warranty. Ages 3